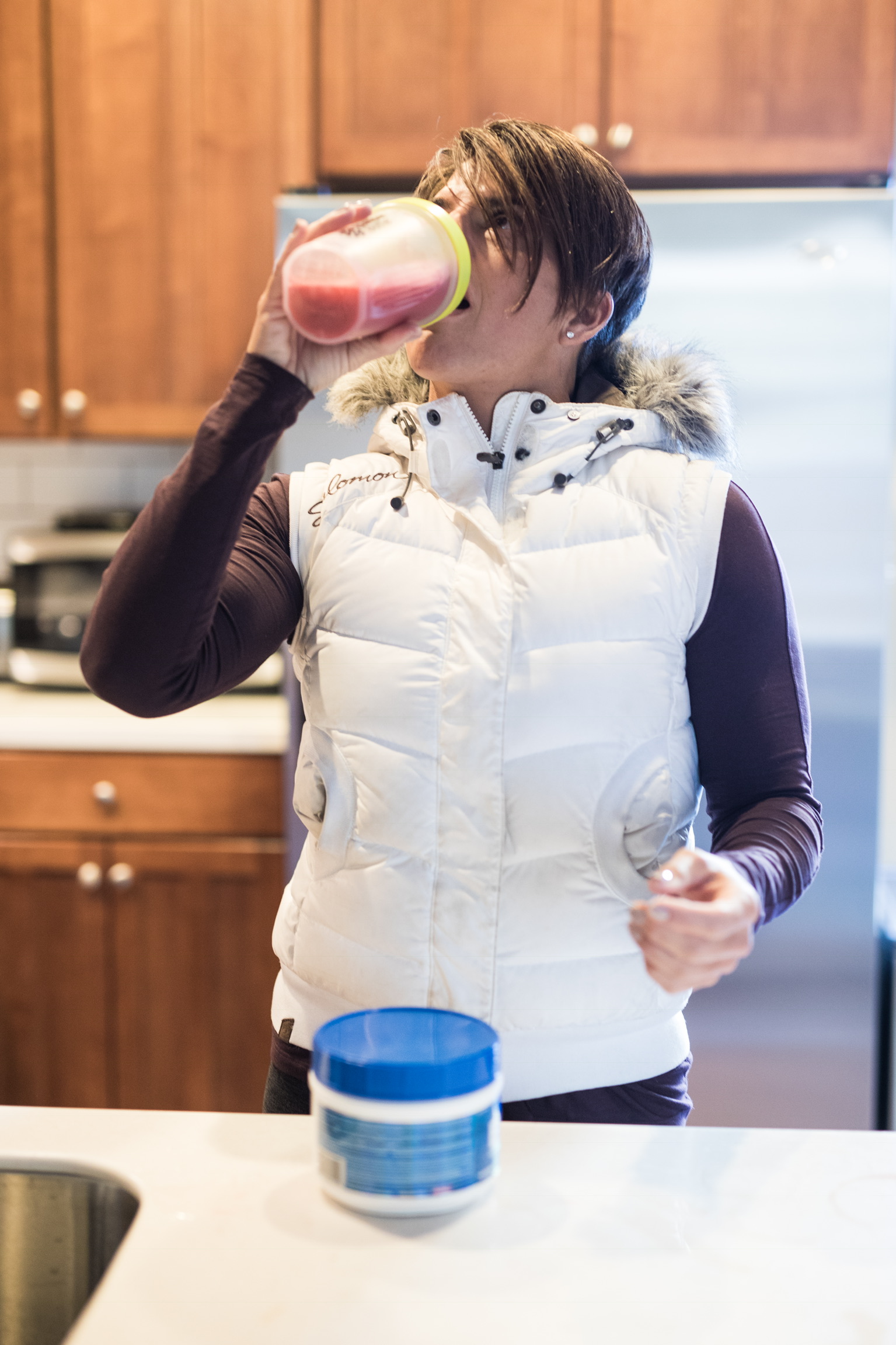 It is key to remember supplements do just that....SUPPLEMENT a healthy diet and workout plan. They are not magic pills and can only do so much. My suggestions are not over the top and yet I feel very strongly about everything on the list to enhance your success in this program.
Multivitamin
A women's multi-vitamin should have adequate folic acid, calcium, iron, vitamin D, and magnesium. You may have other needs but a good multivitamin is a must. Brands that I suggest include: Nature's Way, New Chapter and Garden of Life. Take as prescribed.
Fish Oil
Fish oil supports bone health, a healthy cholesterol level and increases serotonin resulting in a good mood. Its important to find a fish oil with correct ratios of Omega 3 and 6. The brands I recommend are: Nordic Naturals and MRM Smart Blend.
Probiotic
Probiotics support a healthy gut by increasing your good bacteria, which is critical for overall health. I recommend 25 billion daily, 50 billion if you are having a flare up or are sick. Ultimate Flora is a quality brand with lots of options.
Vitamin C
Vitamin C helps to repair and regenerate tissues, protect against heart disease and lower cholesterol. I suggest Emergen C packets if you find you are also having sugar cravings or 500 mg twice per day
Vitamin D
Vitamin D has many roles as a way to reduce inflammation, mood elevator, calcium absorbtion and helps to lower cholesterol. Even if you get adequate amounts of sunshine I would recommend a Vitamin D supplemeny. Up to 10, 000 iu daily.
DISCOUNT use code: sara15 for 15% off www.evogennutrition.com
PRE + POST WORKOUT
Evogen EVP
This is a great pre workout formula that triggers and supports muscle growth. I love that you can purchase this in a non stimulant form in EVP, or with stimulant EVP Plus. That is really up to you and dependent on what time of day you workout and whether you are sensitive to stimulants or not. This is mixed with water and taken approximately 20 minutes before your weight workout. My favorite flavor is grape.
Evogen Carnigen
Carnigen is a highly effective carnitine blend designed to enhance metabolism and recovery. It contains 4 types of carnitine to support weight loss. This can be added directly to your pre workout and taken 20 minutes before you workout. If you have a day where you do not lift, this can be taken prior to cardio. Flavors I like are grape and green apple.
Evogen Cell KEM
Cell Kem is a high quality Branch Chain Amino Acid to aid in muscle recovery, cellular repair and to maximize gains. I love the Fruit Punch flavor. Ideally this should be taken up waking and also post workout. Some clients even like to take it throughout the day if they are craving something sweet.
Another new Evogen Nutrition product I love is Lipocide IR. This can be added to your pre workout mix and is a powerful powder fat burner.